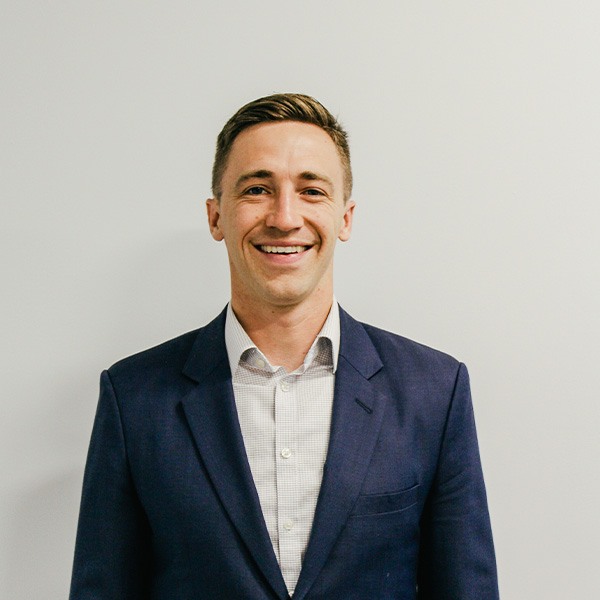 Ted was immediately attracted to Stello Homes' approach as a full-service, home professional firm. He was eager to join the team, experiencing first-hand the unique level of quality and support they provide their clients as a single source of home expertise. Ted draws regularly from his previous experience in building material supply, which enables him to help clients better understand home quality and value. His goal is always to help people make great decisions for their individual situations. 
Ted is also active in education and school leadership, and he recently completed an M.A. from the Augustine Institute. Prior to this, he spent four years in supply-chain management with Beacon Building Products, while simultaneously serving as a Logistics Officer in the United States Marine Corps Reserve.  He graduated Cum Laude from Wheaton College (IL) with a B.A. in Philosophy, where he played four years of football and served twice as a team captain. In his free time, Ted enjoys being with his family, reading, exercising, and all things sports. He and his wife live in Centreville, VA with their two kids.
Zach Costello on why Ted: Ted's character is second to none, and you will be hard pressed to find a better people-person. He has a tremendous ability to ask great and thoughtful questions, and it is this attention to diligence and care for others that fit perfectly in how Stello Homes strives to serve customers. The best home pros are able to teach and guide customers, and then fight for them. Ted's leadership experience throughout his football, military and educational career equip him with exactly what he needs on the battlefield of real estate customer service. Finally, his experience in building material supply and working with contractors gives him that dynamic ability and knowledge to offer that higher level of service we at Stello Homes strive to provide current and future homeowners.