Find Your Ideal Home
Every purchaser is different and has their own home buying goals. Whether you are looking for a home that is move-in ready or a fixer-upper you can design and make your own, you need a complete home professional who is experienced in finding homes, knowing the value of improvements, remodeling, crafting the right offer, and negotiating on your behalf. Our service speaks for itself through past clients.
Craft the Perfect Offer
Home buying is competitive. Whether the home is move-in ready or a fixer upper, chances are you'll have to compete for it. There is an art to building rapport and getting your foot in the door with the seller side, knowing real value, and negotiating for it. A lot of home buyers miss out on this because they are not represented by a professional.
Find a Great Deal On a House You Can Turn Into Your Own
Many buyers love this idea, but overpay because they lack the experience, knowledge, or guidance they need to make the right decisions when it comes to price and cost of improvements. We know how to find you a deal and negotiate the right price so that we can build in and create your home after you close on it. Are you ready to make a wise investment?
Make the House Your Own
Our unique offer to our home buyer clients. We help you find a home for the right price and start improvements on it the day you settle. Check out what we've done for our clients.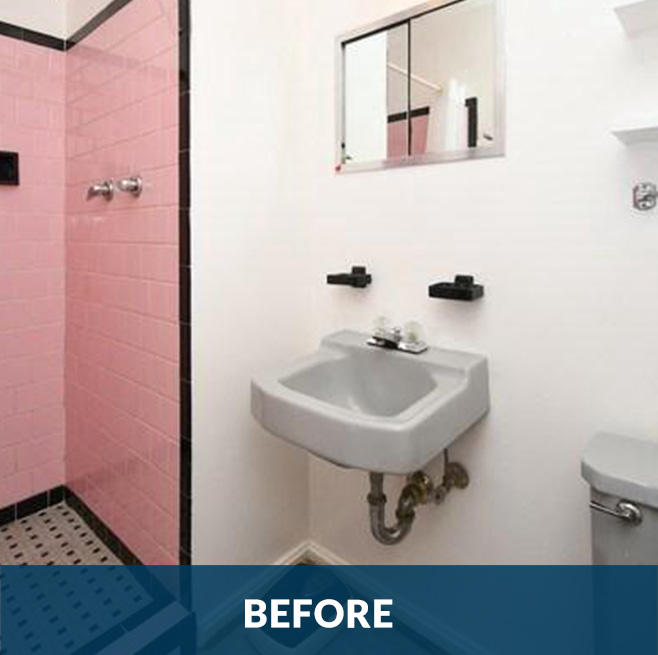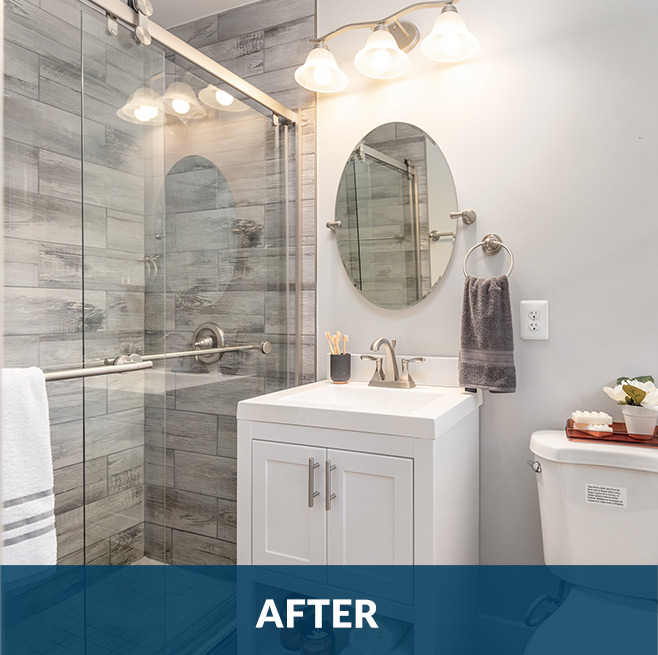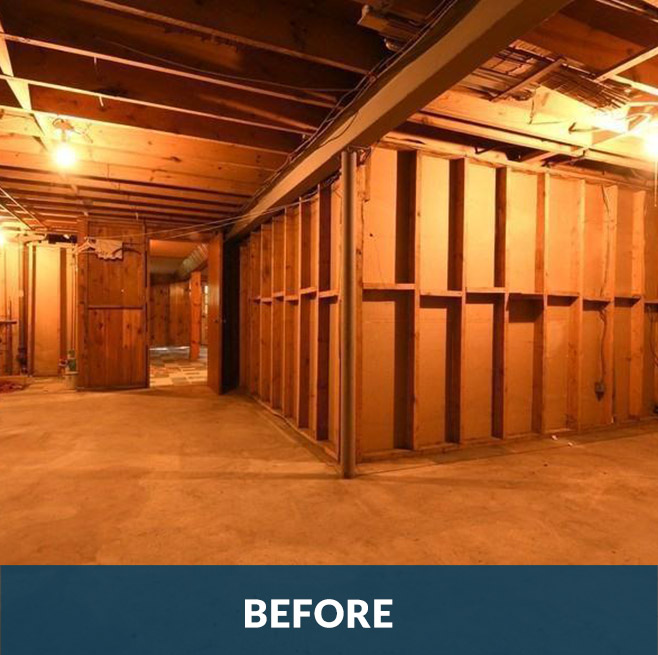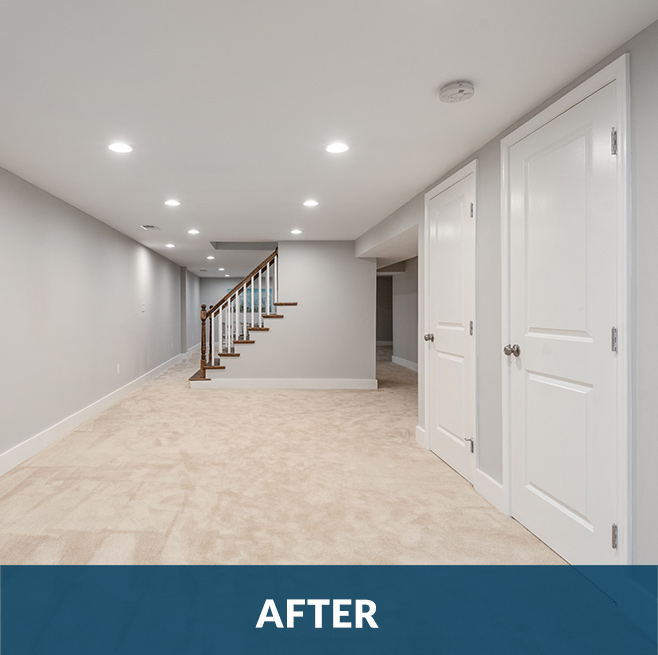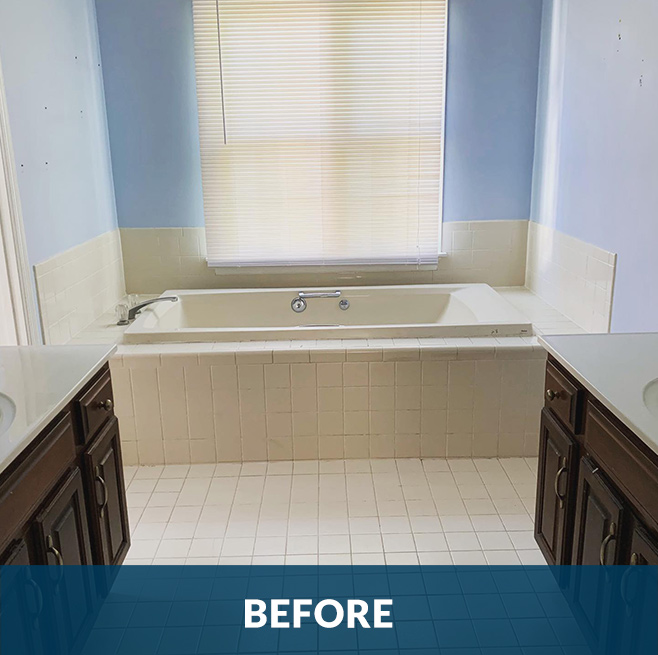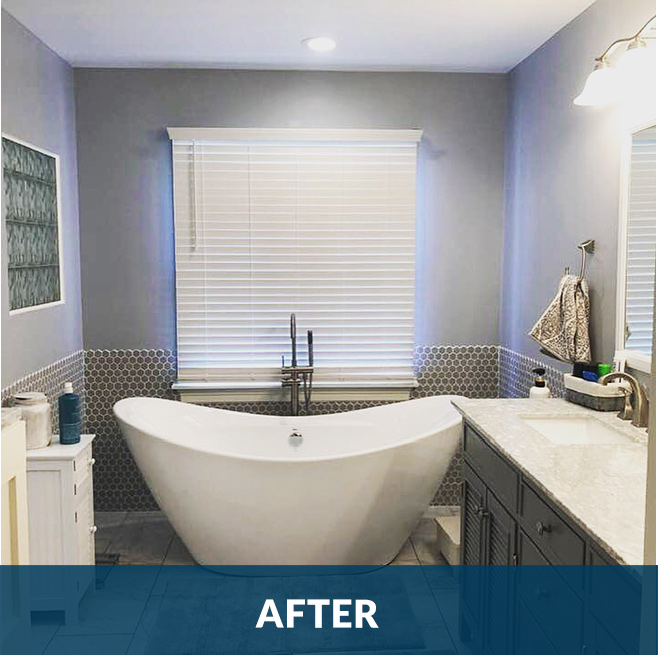 Stello Homes is great to work with! They did an amazing job with new floors, painting, and a ton of other work around our house. I would recommend them to anybody looking to remodel in the area.

Ryan Howick
15:37 09 Mar 23
If you are looking to buy or sell a home, work with Stello Homes! As first time homebuyers, the Stello Homes team could not have been better! They walked us through the entire process from start to finish, and were incredibly communicative. Finding the right real estate agent is so important - Stello Homes was right for us, and will be right for you too!

Evan Anthony
19:28 08 Mar 23
Stello Homes was great to work with! Zach helped us to find our first home. Throughout the process, Zach and Sarah were super communicative and made the home-buying process simple and easy to understand.

Daniel Brigante
16:00 07 Feb 23
Had my master bath renovated. Stello Homes was right there, start to finish. They competed the work two days ahead of schedule! Their designer Tara was a huge help, and their crew of renovators went above and beyond. I would gladly use them again, and highly recommend them. Worth every penny.

Joyce Mccue
22:56 02 Feb 23
We hired Stello Homes for a lower-level renovation (full basement reno, laundry room, and converting a half bath into a full bath) after hearing about them through our neighbors, who had used them to renovate two of their homes. It was a seamless process from start to finish and we couldn't be happier with the results. The entire team is courteous, knowledgeable, professional, and a pleasure to work with. We give them our highest recommendation.

Kristyn Kusek Lewis
19:55 05 Dec 22
Stello Homes was wonderful to work with for our porch project. They were flexible and worked with us through the design process and the craftsmanship was incredible! We absolutely love our new space.

Vivian Mangan
12:11 30 Nov 22
I've worked with Zach and his team for the purchase of two homes and now the sale of one home. Each time he came prepared and ready to execute. He did a great job educating and working with us so that we understood and were comfortable with everything that was going on. I couldn't recommend a service higher - I wouldn't use any other realtor in the NOVA area.

Joseph Phillips
20:26 18 Nov 22

Stello did an amazing job with putting up picture frame moulding in my dining room! Will use again!!!

Jennifer Holmquist
02:18 29 Oct 22
Buying with Stello Homes could not have been a better experience! As a first time home-buyer, they made the process super easy to understand and were there to assist every step of the way. Ted Watkins is the man! He's super knowledgable and responsive, wasting no time to get back to us and work with the selling agent on what was needed. His expertise on home repairs/maintenance was like having a home inspector with us on each walk-through. I can't recommend him highly enough as an agent. Stello Homes also has an incredible business manager in Sarah Willacker. Her attention to detail, efficiency and organization made the process of signing documents, communication, and all the nitty-gritty details a breeze. If you're in the market to buy, sell or remodel, there isn't a better choice than the team at Stello Homes!!!

Dan Gallegleo
20:39 19 Oct 22
My husband and I have worked with Stello Homes to purchase three homes and each experience has been professional and seamless.Zach and his team go above and beyond to make the process as simple and quick as possible. We have even recommended Stello Homes to other friends and family. They work hard and make you feel like a valued customer!

Jennifer Forgét
17:29 16 Oct 22
My Realtor, Teddy Watkins was awesome to work with and helped me find my dream home in Arlington, VA! He walked me through the process every step of the way and was always super responsive. I truly think the negotiation piece was one of his strongest points. He knows the market and how much to push without making a seller walk away.Since I am in a busy season of life, he communicated with my mortgage company and let me know what deadlines I had, reminded me to change utilities, etc.Closing was seamless thanks to his help. He also mentioned that Stello Homes can take care of any remodeling work I want done in my new house.Teddy went above and beyond throughout the process and I would highly highly recommend him to anyone who is purchasing or remodeling a home!

Daniel Bayer
15:09 06 Oct 22
We did a renovation of our entire first floor and Stello homes did an amazing job. From the design, to the timetable, to execution, the whole process went great and the renovation turned out looking awesome. Zach, Alexa and Jimy are all great to work with and I would highly recommend them for any renovation work.

David Macht
22:07 04 Oct 22
Our experience with Stello homes was easy and stress free! The communication and assistance during the entire selling process was amazing! Eddie and the team made the entire process seamless from start to close.

Lyndsay Evans
14:28 23 Aug 22
Stello homes get an unequivocal five star rating. Zach and his team were stellar in-service, professionalism, market knowledge, accuracy and follow through. We look forward to working with them again!

Paul Forget
17:09 12 Aug 22
Stello Homes did a great job building our covered patio - we absolutely love the space! Highly recommend.

Danny Hathway
13:23 08 Aug 22
We had a very smooth experience working with Zach and the Stello Homes team. Sarah, Tara and Zach all took the time to explain the little details and made our homebuying experience a great one! They are genuinely nice people, and you couldn't work with a better team!

Elizabeth Dopp
20:55 07 Aug 22
Excellent communication with the Project Manager and outstanding craftsmanship by the renovations team. Very flexible and easy to work with throughout the entire process.

Patrick McInerney
03:06 07 Aug 22

Tyler Costello
16:52 23 Jul 22
Zach Costello and his entire team were amazing! They were professional and made sure everything was smoothy from start to finish. The way that they care about each of their customers is admirable!We are forever grateful to them and highly recommend his real estate business to others.

Claudia Vogel
19:15 20 May 22
We used Stello Homes to build a deck on the back of our house. The work was done in a very timely manner and completed exactly when the contractor told us it would be done. The contractor's response time to the questions/concerns I had about design, materials, etc. was quick, and it was always evident that he had done the extensive research required to work around hurdles like septic lines and property lines to give us the biggest deck possible. He was very knowledgable about materials and our options to give us exactly what we wanted - customizing to meet some very specific requests - at the best price. We're so happy with the final result; I look forward to our next project with Stello Homes.

Jean Bayer
14:56 27 Apr 22
Zach and Stello homes did an outstanding job on our Kitchen renovation! Their professionalism and craftsmanship was superb - I highly recommend them! Zach is fantastic to work with - responsive, detail oriented and professional!! We love our new kitchen!

Paul Hunter
22:11 17 Feb 22
Stello Homes made our vision for a total main level renovation come to life! Zach Costello was responsive from the get-go, giving us creative design solutions within our budget. Work started on-time, as promised, and the foreman (Jimy), who was on site EVERY DAY, was in constant contact with Zach AND us, ensuring that the design was carried-out and even improved along the way. With a new kitchen, floors, stairs, and railings, we feel like we have a brand new house! You can definitely trust Zach and Stello Homes with your own home!!

Samuel Elson
01:41 16 Feb 22
Working with Stello Homes was an absolute pleasure. From start to finish, we received the highest level of customer service and professionalism. I would recommend Stello Homes to anyone looking to purchase or remodel their home.

Kevin Freeman
16:58 19 Jan 22

Abigail Freeman
16:33 19 Jan 22
My family and I could not have had a better experience than what Zach and his team at Stello Homes provided for us when our bathroom needed an update. Zach was incredibly helpful, informative and thorough during our communications leading up to when construction began. The job required work in our second floor bathroom as well as the living room underneath. The team did a great job of keeping the work areas clean during the job and the finished product was even better than we hoped. I will certainly be looking to Stello Homes for future work on our home and highly recommend them to other family and friends.

Zach, Ted, and Sarah helped my wife and I buy our new home in Manassas. They were fantastic every step of the way providing a helping hand no matter what we needed. The incredible thing about them is their round-the-clock dedication. Oftentimes, crucial decisions would need to be made at inconvenient times (nights, weekends, holidays etc.) and they would constantly make themselves available to walk us through our options. Zach and Ted are also very strategic and play the chess match very well making them a crucial resource for a buyer in a sellers market when competition is red hot. They're also very detail oriented. Walking through a house there's nothing they'll miss. Finally, even after you have bought your home you can rely on these guys as a constant source of valuable information from recommendations to first time home-owner tips. These guys can answer just about any question you throw at them and if they don't know, they'll find out for you. Give them a call.

Ben Walters
00:48 01 Dec 21
The experience my husband and I had as first-time home buyers with Stello Homes was smooth, easy, and efficient. Zach and his team are friendly, kind, and responsive - we felt cared for the whole time, and never had any worries about missing steps or details. They were our advocates and helpers the whole way. Thank you Stello Homes!!

Elizabeth Sullivan
22:16 17 Nov 21
5 stars truly does not capture how great Zach and his team are. My family and I just moved into our forever home and that's thanks to Zach and his team. Throughout the entire process, Zach was knowledgeable, responsive and went above and beyond. Trust is important during the home buying process, especially for first time homebuyers, and we had and have complete trust in Zach. He was with us every step of the way and guided us smoothly. As my wife has told Zach, "you can't get rid of us that easy, we are going to work with you and your team for remodeling" and we wouldn't want it any other way!

Santiago Fernandez
12:29 13 Nov 21
Amazing experience with Stello Homes! They made my process as easy as possible and truly took any and all stress from me. They kept me in the loop with any and all changes; communication was top notch! Not only have they helped me secure the house of my dreams but they are also ensuring the sale of my current house goes smoothly with many proactive measures. Just amazing all around!

Carlos Mateos
14:49 06 Sep 21